Winter 2023: The Zoo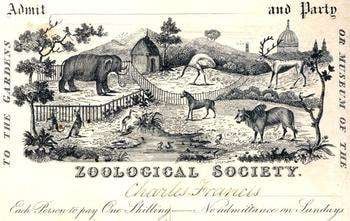 Performed as part of Sensation at The Zoo.
Synopsis
The Zoo takes place in London's Zoological Gardens. Modest young chemist, Æsculapius Carboy, desolate because he may not marry Laetitia, daughter of the heartless greengrocer, Mr. Grinder, is determined to hang himself. Kindly, high-minded Eliza Smith, proprietress of the Refreshment Stand, dissuades him. She, meanwhile, is being courted by Thomas Brown, who proves his love by eating a vast quantity of food from Eliza's Stand. He passes out and as the crowd tries to revive him, they discover that he is the Duke of Islington in disguise.
Mr. Grinder arrives at the Zoo and again rejects Carboy's suit, despite Laetitia's pleas, and Carboy again prepares to kill himself — this time by climbing down into the bear pit. But the Duke of Islington, now in full regalia, saves the day and proves that, at least in operetta, money can buy happiness.

Director: Amanda Lobaugh
Music Director: Susan Dantoni
---
Cast
Aesculapius Carboy

Laetitia

Eliza Smith

Thomas Brown (the Duke of Islington)

Mr. Grinder
Chorus
Carla Cogliandro, Edward Medina-Torres, Charles Palella
---
Crew
Set Designer

Costume Manager

Dramaturge

Photography