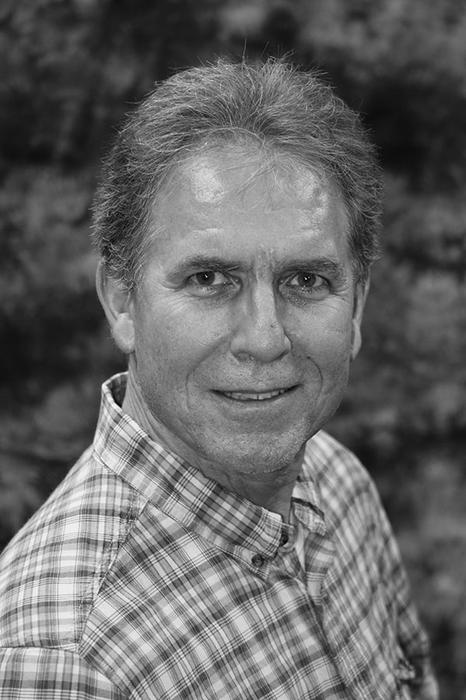 Albert Young Jr.
Al got involved in community theatre when his youngest daughter left home, needing something to occupy those evenings besides television and beer. He couldn't be happier! His first exposure to G&S was a production he saw of The Gondoliers out in Pultneyville in the summer of 2007. Since then, he's become a stalwart fan of G&S, and found a home at OMP. Al is involved in most OMP shows in some fashion, from directing to lighting to set design and build and of course, acting. He's done just about everything in a production except costuming – he does have his limits. His favorite task, however, is making those unique props and set pieces for shows. Favorite G&S show: Yeomen of the Guard - The characters are 'real', the music is beautiful, and it's G&S at their finest.
OMP Toaster Award Recipient: 2021
Current member of the OMP Revue Group.
OMP Board of Directors
President

2018 – 2019, 2017 – 2018, 2015 – 2016, 2014 – 2015, 2013 – 2014, 2012 – 2013, 2011 (Fall), 2011 (Spring), 2010 (Fall)

Vice President

2019 – 2020

Member at Large

2016 – 2017, 2009 – 2010 (Spring), 2008 – 2009
OMP Credits
Producer
Set Design
Lighting Design
Director
Set Design
Lighting Design
Set Design
Set Design
Chorus
Set Design
Mr. Grinder
Lighting Design
Lighting
Chorus
Nat Solly
Set Design
Old Adam Goodheart
Stage Manager
Set Design
Producer
Set Design
Set Construction
Wilcox
Set Construction
Set Design
Thespis, manager of a theatrical troupe
Producer
Set Design
Lighting Design
Sound
Bio Board
Producer
Set Construction
Ko-Ko
Producer
Set Design
Reginald Bunthorne, A Fleshly Poet
Producer
Set Construction
The Learned Judge
Set Design
Sergeant
Set Design
Chorus
Director
Set Design
Director
Choreography
Set Design
Set Design
Lighting Design
The Ghost of Marley (A Former Greedy Banker)
Producer
Set Design
Sergeant Meryll
Producer
Set Construction
Lighting Design
John Wellington Wells
Lighting Design
Sir Despard Murgatroyd of Ruddigore
Production Crew
Set Design
Lighting Design
Sound Design
Program Design
Director
Set Design
Hamlet
Director
Set Design
Lighting Design
Sound Design
Program Design
Set Construction
King Paramount
Set Design
Lighting Design
Program Design
Set Design
Lighting Design
Set Construction
Giuseppe Palmieri
Set Construction
Lighting Design
Publicity
Program Design
Set Construction
Lighting Design
Set Construction
Lighting
Director
Set Design
The Major
Producer
Sir Richard Cholmondely
Chorus
Director
Sir Marmaduke Pointdextre