Spring 2023: Iolanthe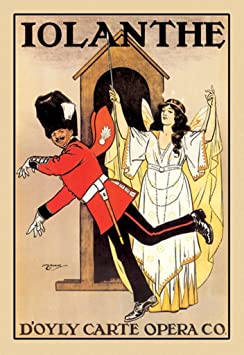 Performances
May 12, 2023, 7:30 p.m.
May 13, 2023, 7:30 p.m.
May 14, 2023, 2 p.m.
May 19, 2023, 7:30 p.m.
May 20, 2023, 7:30 p.m.
May 21, 2023, 2 p.m.
All performances held at Downtown United Presbyterian Church (DPC).
Synopsis
Earthly fairies and Peers of highest station — who will rule Parliament?

Director: Luane Haggerty
Music Director: Alex Kuczynski
Producers: Liz Burke, Amanda Lobaugh, Mary Lyubomirsky
---
Cast
Phyllis

Strephon

Iolanthe

The Lord Chancellor

Queen of the Fairies

Lord Tolloller

Lord Mountararat

Private Willis (of the Grenadier Guards)

Celio

Leila

Fleta
Chorus
Terry Benedict, Carla Cogliandro, Audrone Gecas, Jordu Kelly-Sutliff, Julie Kittel-Moseley, Amanda Lobaugh, Sean Maher, Patti Anne Montrois, David Raymond, Laurel Schneiderman, Martin Schneiderman, Clara Weinert, Albert Young Jr.
---
Crew
Set Designer

Costume Manager

Dramaturge