The Zoo is going to Fringe at JCC!!
Published: July 25, 2023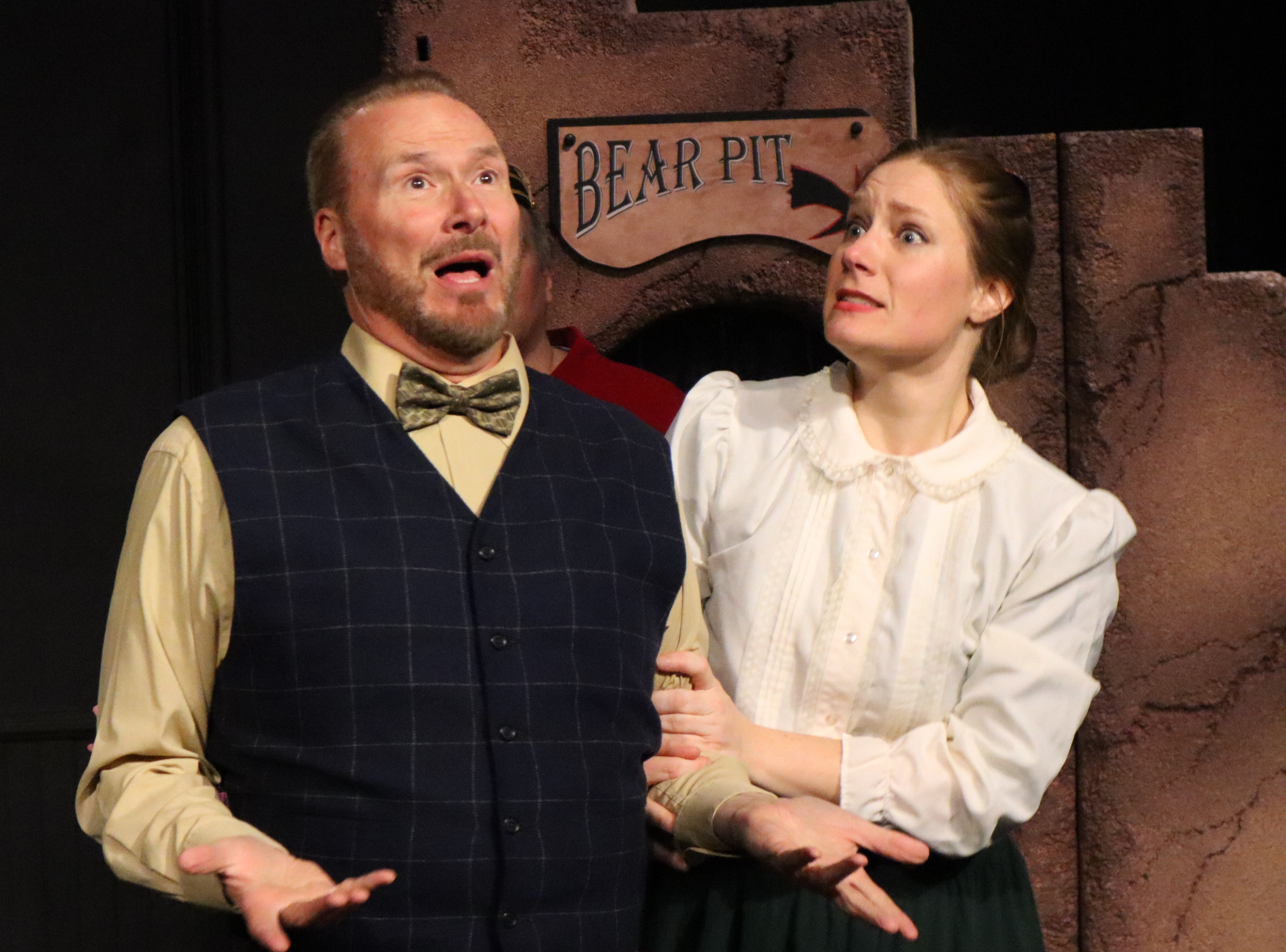 OFF-MONROE PLAYERS BRING A VICTORIAN REDISCOVERY
TO 2023 ROCHESTER FRINGE!!!
The Zoo offers a funny, tuneful hour of Sullivan – without Gilbert
The Off-Monroe Players, Rochester's Gilbert and Sullivan Company, will present the one-act operetta The Zoo, with music by Sir Arthur Sullivan and words by Bolton Rowe, at this year's Rochester Fringe Festival
Performances will take place Tuesday, September 12 and Wednesday, September 13 at 6:30 p.m. at the Jewish Community Center, 1200 Edgewood Avenue.
Tickets are $8 and $10, available at rochesterfringe.com.
The Zoo, a one-act comic opera with music by Arthur Sullivan and a libretto by B. C. Stephenson, writing under the pen name of Bolton Rowe, premiered on June 5, 1875. As it happened, W. S. Gilbert and Sullivan had just written their very successful Trial by Jury, which made Gilbert and Sullivan an established team. The Zoo turned out to be Stephenson and Sullivan's only work. After its initial five-week run The Zoo was unperformed and unpublished until 1966, but it is now part of the Gilbert-and-Sullivan repertoire, even though only Sullivan was involved.
The Zoo pokes fun at several aspects of Victorian life and the concerns of the "Great British Public," and of the coincidences and mindless romance of operetta, all set to delightful, often satirical music by Sullivan.
The Zoo takes place in London's Zoological Gardens. Modest young chemist, Aesculapius Carboy, is desolate because he may not marry Laetitia, daughter of the heartless greengrocer, Mr. Grinder. He is determined to hang himself. Kindly, high-minded Eliza Smith, proprietress of the Refreshment Stand, dissuades him. She, meanwhile, is being courted by Thomas Brown, who proves his love by eating a vast quantity of food from Eliza's Stand. He passes out and as the crowd tries to revive him, they discover that he is the Duke of Islington in disguise.
Mr. Grinder arrives at the Zoo and again rejects Carboy's suit, despite Laetitia's pleas. Carboy again prepares to kill himself, this time by climbing down into the bear pit. But the Duke of Islington, now in full regalia, saves the day and proves that, at least in operetta, money can buy happiness.
Cast:
Aesculapius Carboy: Ron Herman
Laetitia: Emily Mills
Eliza Smith: Robin Morris-Gaylord
Thomas Brown (the Duke of Islington): Schuyler Kelley
Mr. Grinder: Albert Young Jr.
The British Public:
Carla Cogliandro Edward Medina-Torres Charles Palella
Musical Accompanist:
Parker Story
Hope to see you there!
« View All News