Edward Medina-Torres wins the 2023 Toaster Award!
Published: July 24, 2023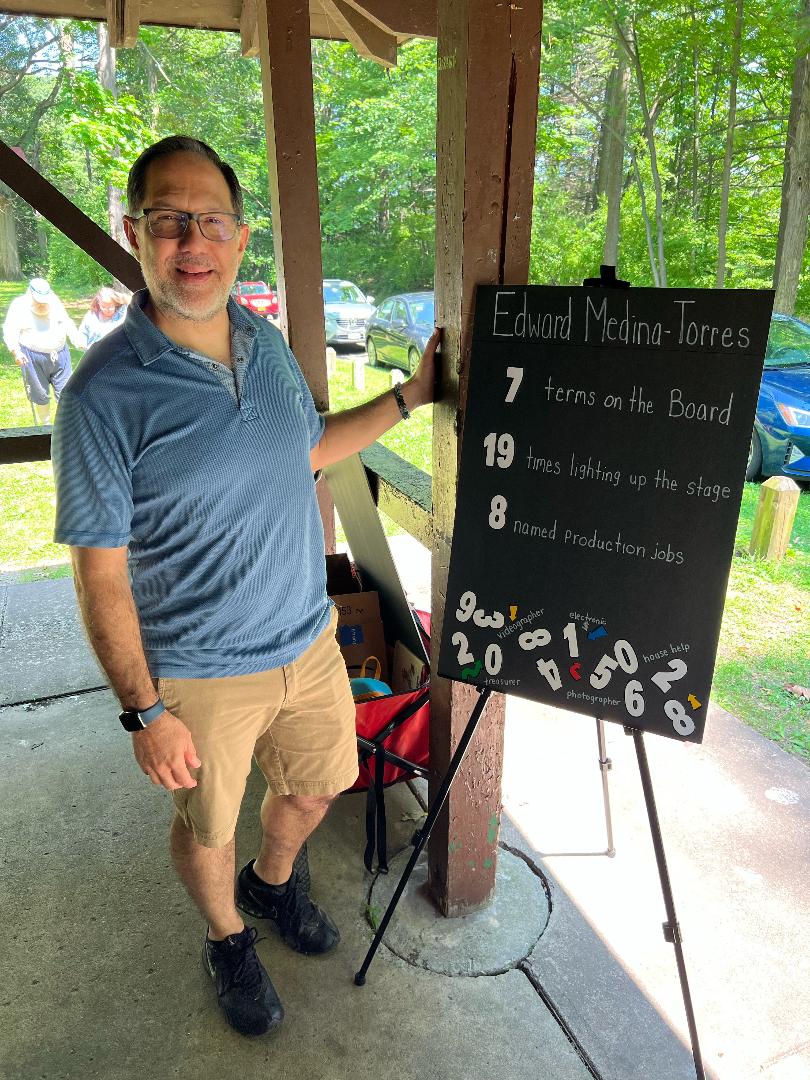 For his outstanding commitment to the Off-Monroe Players, Edward Medina-Torres has been selected as the 2023 recipient of the Toaster Award. For more information on the Toaster Award, including a list of past winners, please see the Toaster Award page.
Liz Burke (VP) presented at the summer picnic
I would like to introduce you all to our 2023 Toaster Award Winner, Edward Medina-Torres! Edward has served on the OMP board for 7 terms. He has lit up our stage in 19 shows. He has worked in a production capacity on 8 shows. That only scratches the surface of what Edward has done for OMP. He has served as our videographer, helped with photography, set us up for electronic payments, helped out on house for countless productions, performs with our Revue Group, and is an amazing friend to so many of us here. I am so honored to be the one to give this Toaster Award to Edward with the thanks of all of the Off-Monroe Players!
« View All News