OMP Board Membership Openings!
Published: May 26, 2021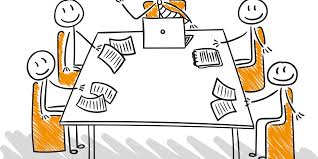 Greetings OMP membership! Our annual meeting is coming up in July, and as such we're looking again for potential board members.
The board of directors is a small body of 9 OMP members who volunteer their time and energy for the operation of the group -- we typically meet once a month to review and discuss the treasurer's report and reports from committees, as well as to coordinate and organize work. Committees and informal working groups within the board meet as they see fit to handle specific things like communications, or lighting infrastructure.
The term is three years, and this year (if we haven't miscalculated) Sarah, Schuyler, and Brian Smith are up for reelection. The three year term is, of course, not a strict mandate; many have left before the end of their term, and we just elect a new board member to fill the remainder of the term.
The requirements for being a board member are temporarily loosened: if you had been a member as of the beginning of 2020, or if you had been going to perform in The Zoo or On Shore and Sea, or if you appeared in a live interview segment during an OMP@Home event, you are considered a member.
If you are interested in running, please send your intention in writing with a cover letter to us at board@off-monroeplayers.org prior to June 16th. You'll be asked to speak briefly on your own behalf at our annual meeting in July, and the full membership will vote.
« View All News