Off-Monroe Players Summer Membership Meeting 2021
Published: June 1, 2021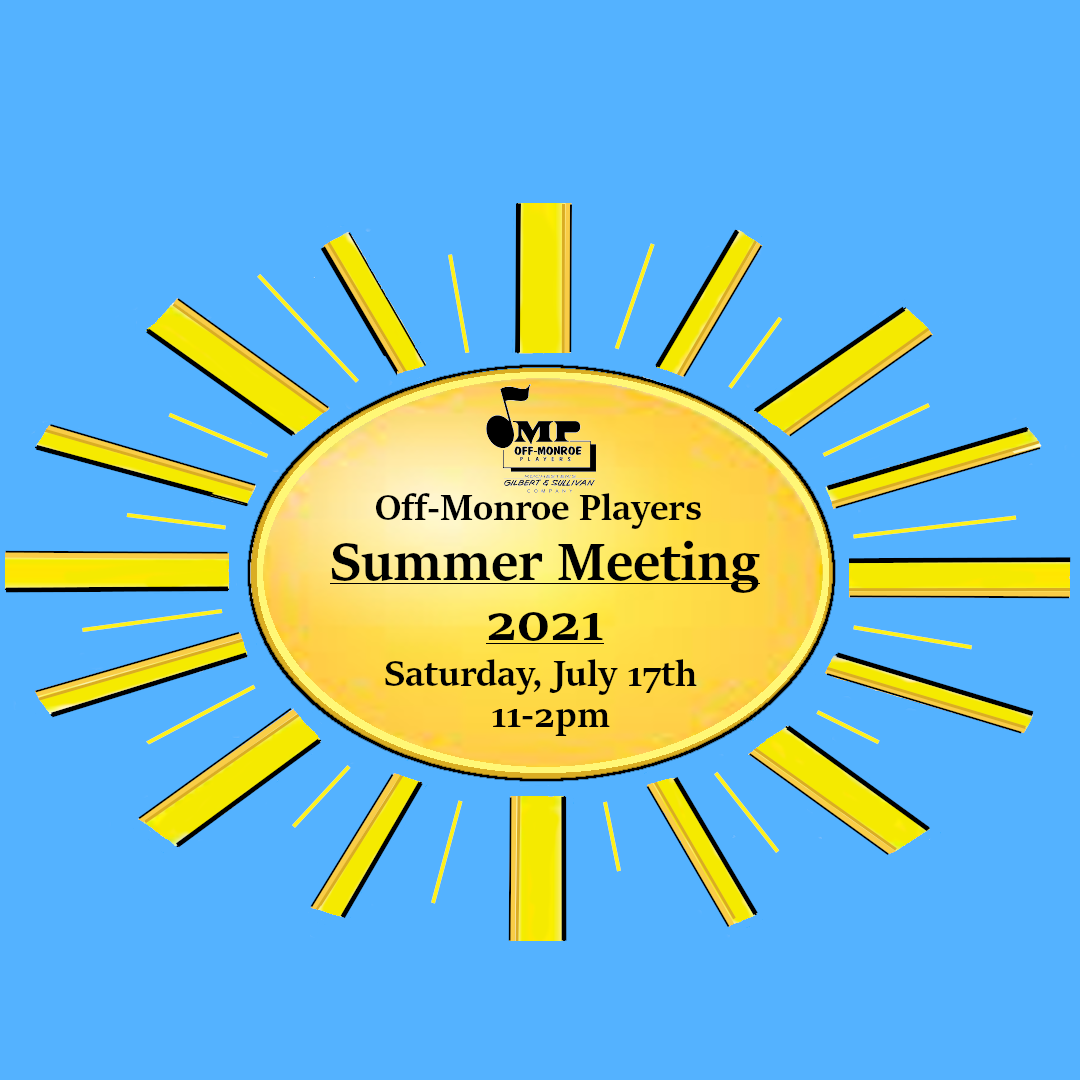 Save the date! It's that time again and all are welcome at The Off-Monroe Players 2021 annual summer membership meeting!
Following CDC guidelines of social distancing and wearing masks, the meeting will take place outside at Longhouse Shelter at Seneca Park on Saturday, July 17th from 11-2pm.
The OMP board has a wide range of announcements regarding our next 2021-2022 Season and how we will be executing new health guidelines for our group in regards to keeping the safety and health for our members.
As a precaution, we will not be sharing any food or beverages at this meeting but members are encouraged to bring their own refreshments. For those who cannot attend in person, we're offering an option to participate in the meeting via zoom from the in person location with the link provided.
We hope to see you there!
When: July 17th 11-2pm
Where: Seneca Park- Longhouse Shelter
Park Map Link: https://www.monroecounty.gov/files/Park%20Maps/SenecaPark.pdf
Zoom Meeting Link: https://us02web.zoom.us/j/82003061098
Meeting ID: 820 0306 1098
« View All News