WINTER MEETING DATE! LOTS TO DISCUSS!
Published: November 11, 2021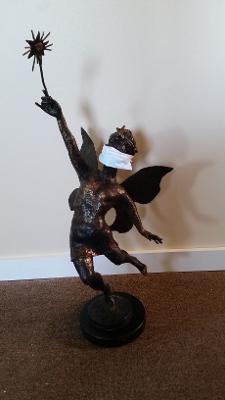 Save the Date! The OMP Winter Membership Meeting is coming, and your questions will be answered! (at least to the best of our ability)
Details to follow, but we're planning to do a Zoom Winter Membership Meeting on:
Sunday, January 23, 2022
Time 12 noon
We definitely have important things to talk about, including:
HMS Pinafore, our Fall 2021 show (the first after over 18 months of darkness - whew!)
What did we learn?
How did we do? (attendance and financials)
Did we have fun?
What will our next show be?

Where will we be performing?
What will the rehearsal schedule be?
Will we ever get to use our new lights?
Plus the usual reports from our various committees, etc.
As we learned this fall, and continues to be true: we have to keep being flexible because COVID keeps throwing wrenches in the works. Which means we have plenty to talk about!
We really hope as many members (old and new!) as possible can be there, so please do save the date, again:
Sunday, Jan. 23, 2022 @ noon
Looking forward to seeing you in the new year!
« View All News