Please Mask UP when coming to Pirates!
Published: November 10, 2022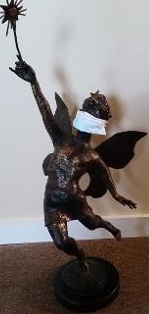 Hello OMP Audience Members!
We're excited to welcome you to our New Performing Space in Celebration Hall at Downtown United Presbyterian Church!
We ask that when viewing our performances of Pirates of Penzance this fall that ALL audience members and OMP volunteers be masked when in Celebration Hall!
The cast will NOT be masked when performing
Thank you for your understanding.
Off-Monroe Players Board of Directors
« View All News