OMP Summer Meeting Time via ZOOM!
Published: June 20, 2020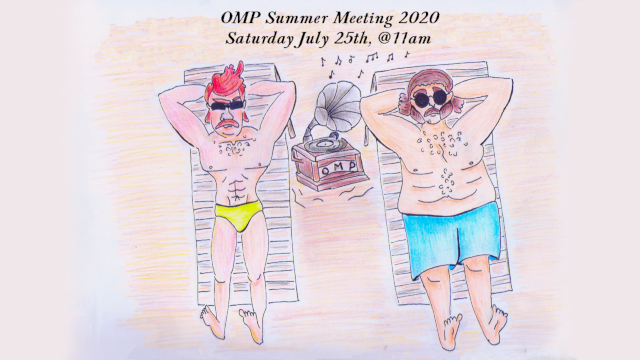 Hello OMPers!!!
We've missed EVERYONE!
So even though we can't meet in person to catch up, vote for board memberes, announce our toaster winner, and talk about our plans for future shows....we can meet via ZOOM and get same stuff done!
(minus the excessive food intake - although - if you want to consume a bag of chips/dip - I won't tell...shhhh)
When - Saturday July 25th Time - 11am!
How - Via Zoom (a video conferencing way to meet!) Don't worry if you don't know how to zoom - we will send out instructions on how to Zoom soon
but save the date/time!
You will have to RSVP definitely for this meeting if you want to participate....a link to Register will be included in the email blast about the meeting, coming soon to an inbox near you!
Hope to see you at the meeting!
thanks!
PS: click the "Download File" link below to read the statements from our prospective Board Members; worth reading!!
Attachment: Download File
« View All News