March 2023 Production - A Sensation at The Zoo!
Published: November 19, 2022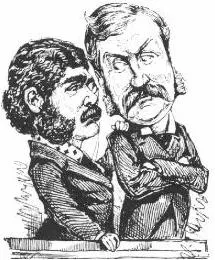 Please join us March 10-12, 2023 for a Winter Play double header production of:
A Sensation Novel by W.S. Gilbert (directed by Charles Palella and David Raymond)
Paired with
The Zoo by Arthur Sullivan and Bolton Rowe (directed by Amanda Lobaugh)
to be presented at MuCCC (Multi-use Community Cultural Center) 142 Atlantic Ave, Rochester, NY 14607.
March 10 @ 7:30pm
March 11 @ 7:30pm
and
March 12 @ 2pm
Hope to see you there!
« View All News