Important COVID news for upcoming HMS performances!
Published: October 11, 2021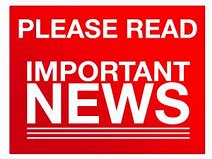 Performances will be the first two weekends in November: 5, 6, 7, and 13 & 14. Fridays and Saturdays at 7:30 p.m., Sunday matinees at 2:00 p.m.
Please note that there will NOT be a performance on Friday, Nov. 12.
Reservations open October 15th.
ASL performance will be Nov 7th at 2:00 p.m.
All performers/staff/audience must be fully vaccinated and will be required to show proof of vaccination upon entry.
All audience members, staff and volunteers must wear masks while indoors: no exceptions. Masks with a valve, gaiters, scarves, etc. are not permitted
Under the current rules of the location, we are not allowed to provide refreshments at these performances. Our apologies.
We ask any patrons, staff or volunteers who are feeling ill to stay home.
These performances are being held in the Sanctuary. The doors will open 30 min prior to the start of the show.
« View All News