Auditions for our January 2020 Gilbert Plays at MuCCC
Published: October 7, 2019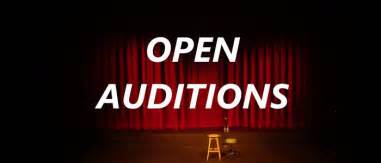 Announcing auditions for
Three One-Act Plays: A Medical Man, The Hooligan, and Rosencrantz and Guildenstern
for our Jan 2020 performances at MuCCC
Director: Charles Palella
Play Synopsis/Info:
***A Medical Man is about Alphonso de Pickleton, a dramatic author, who mailed a proposal of marriage to Belinda sight unseen. In response she sends him a picture of an old woman, by accident. She is embarrassed by her mistake and devised a plan to make his acquaintance and explain the mistake in person in the hopes that he will not reject her. Not knowing she is his betrothed, he falls madly in love with her and develops his own plot to win her hand. He passes himself off as a medical man, but when Jones, a stage manager, barges in to discuss Pickleton's newest play, the young author must use all his theatrical acumen to win the young lady's hand. In the end, love prevails.
Characters:
Alphonso de Pickleton: a dramatic author Jones: a manager Belinda: a young lady
*** The Hooligan is a character study. We meet Nat Solly who is a convict on Death Row. In the process of waiting for a pardon to come at the last minute we hear his story and how he came to murder his former girlfriend. Solly's pardon does come at the end, but unfortunately he dies of heart failure before hearing the news.
Please note: in the original, Gilbert has Solly falling dead upon hearing the news. The director plans to alter that so that he never hears the news at all. The roles have also been doubled from the original.
Characters:
Nat Solly: the hooligan Warder 1 Warder 2 Mathers: a warder
*** Rosencrantz and Guildenstern uses characters from Shakespeare's Hamlet. In this variation, the Queen has sent for Rosencrantz and Guildenstern in the hopes that they might cheer up a melancholy Hamlet. They are greeted by Ophelia, whom Rosencrantz has long loved, but is betrothed to Hamlet. The three friends contrive a plot to have Hamlet produce and star in a play written by the king; a play so bad that the penalty for performing it is death. In the end, Hamlet's sentence is commuted to banishment to the one place on earth where bad plays are always welcome, Broadway!
Please note: In the original, Hamlet was banished to England. The director has also eliminated the "players" originally in the play and Rosencrantz and Guildenstern will read those lines.
Characters:
King Claudius of Denmark Queen Gertrude of Denmark Hamlet: Queen Gertrude's son Rosencrantz: a Courtier Guildenstern: a Courtier Ophelia: Hamlet's betrothed
Please note - Each of the above plays will be in modern dress, with accents to highlight each character (crowns, prison outfit, uniform, etc.) For this production, the roles of Jones, the Warders, and Guildenstern can be played by any gender.
All auditions and rehearsals will take place at Downtown United Presbyterian Church 121 N Fitzhugh St, Rochester, NY 14614
Audition dates: October 21 and 23 from 7-9pm
Rehearsal dates: December 2, 6, 10, 13, 17, 20, 27, 30 January 3, 7, 10, 14, 17
Load in at MuCCC: January 19
Tech/dress rehearsals: January 20, 21, 22
Performances: January 24, 25, 26
Load out: January 26
Rehearsal location: Downtown United Presbyterian Church
any questions - please contact Charles Palella (the director) at cpalella@rochester.rr.com,
thank you!
« View All News